10 Ton Long Chassis Hydraulic Service Jack truck bus new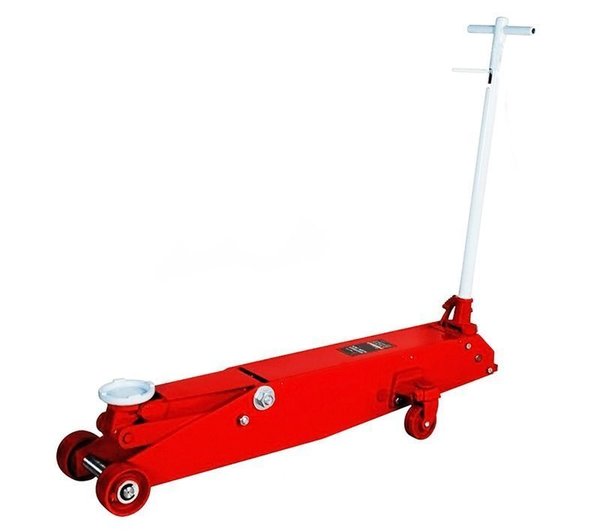 10 Ton Long Chassis Hydraulic Service Jack truck bus new
10 Ton Long Frame Hydraulic Jack makes raising and lowering loads smooth and easy with extra reach. An additional foot pedal control provides quick set-up and rise. Ideal for lifting medium trucks, buses, agriculture and construction equipment. The long frame makes for easy access to lifting point. Assembly required. meet ASME PASE Safety Standards for Portable Automotive Service Equipment.
Built-in safety bypass system prevents over extension and accidental overloading
3-Position pumping handle makes it safe and easy to reach under vehicles with low overhang
20,000lb. lifting capacity
Lift range: 6.6 in. to 22.4in.
weight 326lbs
Color of ropes may vary