3000 PSI ELECTRIC PRESSURE WASHER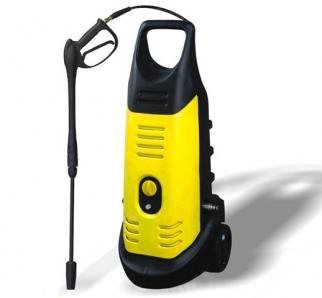 3000 PSI ELECTRIC PRESSURE WASHER
This heavy duty high power pressure washer makes cleaning your car an easy job.
It comes with a high-pressure pipe, spray gun and spray gun safety device, adjustable jet spray head, foam nozzle and pipe connectors.
It is ideal for cleaning vehicles, machines and heavy-duty cleaning jobs!
Don't miss out!
Product Specification
Power input: 2000W
Motor: 120-60 Hz
Working Pressure: 1885-2610
Max. Pressure: 3000 psi
Max. Flow: 1.6gpm
Max Water Temperature: 60°C
20 ft hose
Jet Type: Multi-directional, flat jet, pencil spray
Soap bottle and adapter kit located inside pressure washer. Please open small black cover on base of unit.