36" Honda Gx 160 Series Walk Behind Power Trowel Concrete Cement Surface Finish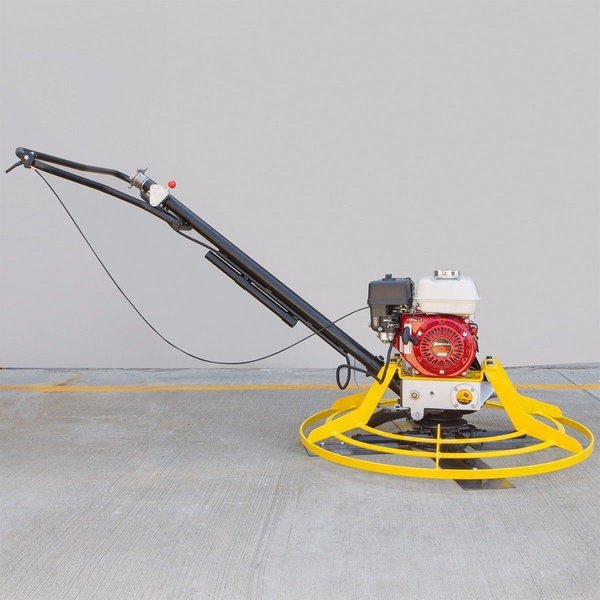 36" Honda Gx 160 Series Walk Behind Power Trowel Concrete Cement Surface Finish
This Power Trowel is an equipment used most areas of concrete straightening. It's an extra-strong machine, designed to allow a perfect finish of the concrete. Safety stopper located on handle grip allows for easy emergency shutdown. Durable worm reduction gear. Ring stationary guard for safety and protection.
Dynamically balanced trowels (when blades are turning) offer nearly effortless operation.
Optimum weight distribution reduces the lateral force from the trowel for reduced operator fatigue.
Trowels feature a 15-degree blade pitch for better concrete burnishing. For maximum flexibility, engine type, trowel diameter and handle type can be selected to meet individual preferences or job site conditions.
Guard ring features tubular framing for easy cleaning and maintenance.
Honda GX160 OHV engine
variable speed 60-125rpm
weight approx. 180lbs