6.5HP EPA / CARB Impact Rammer Jumping Jack Tamper Tamping Ram Compactor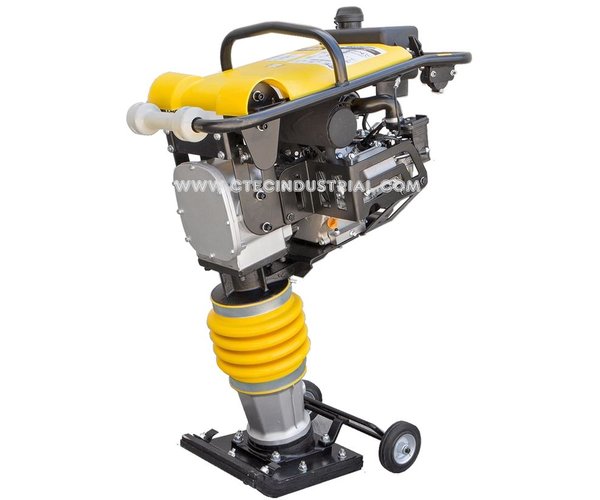 6.5HP EPA / CARB Impact Rammer Jumping Jack Tamper Tamping Ram Compactor
Compacting the gravel, clay and sand. use in the compactness of the road, bridge foundation, house, reservoir dam, especially the narrow worksite,
such as the floor inside the house, yard and trench. it is competent at the construction that the large and middle impacting machinery cannot do.
Engine power:6.5 HP
Impact jack rammer
Impact force also known "ramming force": 1000N
Percussion rate (ramming frequency): 450~650 times/min
Jumping stroke (leap height): 40~65mm
Forward speed (advancing speed): 9-12m/min
Ramming plate size: 330 x 290mm
Unit weight: 194lb (roughly)
Overall dimension: 18''L x 28-3/4''W x 47''H
Unit comes pre-assembled, works right out of the box.
Everything comes as shown in photos.
this jack is upgraded to German import gas tank and bellows