Electric Cement Mixer 8.83 Cubit Feet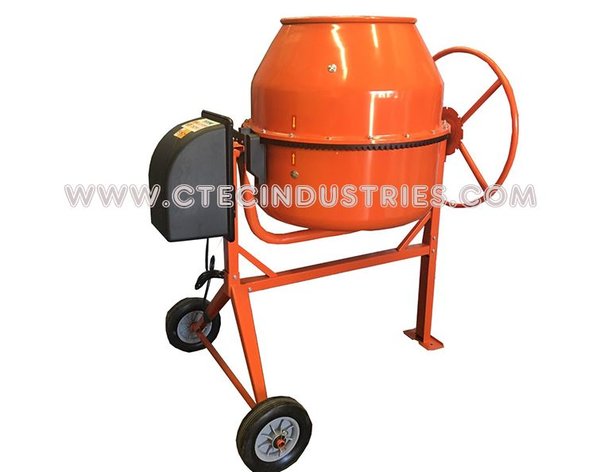 Electric Cement Mixer 8.83 Cubit Feet
Drum Tilting System
Heavy duty cement mixer ideal for concrete, stucco, and mortar. Perfect machine for inoculating seeds and mixing feeds. All-steel construction with large wheels for easy handling. This unit can mix up to 270 LBS of cement with a heavy duty 1-3/8 HORSEPOWER MOTOR
All-steel unit is rugged enough for construction and farm use.
Large wheels for easy maneuverability.
The spring-loaded tipping wheel with locking lugs provides an easy positive control of the drum which can be locked in the mix discharge and stored position.
1200 watts
18" Drum Mouth Diameter
10" Pneumatic Wheels
overall dimensions: 51" X 37" X 56"
Barrel: 250L
Load: 255 Kgs