MULTIPLIER TORQUE LUG NUT WRENCH WITH 4 PC SOCKETS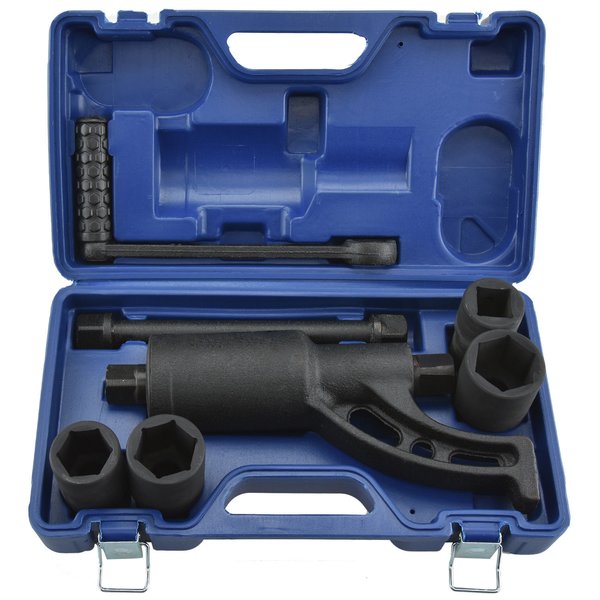 MULTIPLIER TORQUE LUG NUT WRENCH WITH 4 PC SOCKETS
Our Torque Multiplier Tool will easily loosen tire lug nuts without the need for power tools. Perfect for emergencies where power tools are not available for us such as getting a flat on the road.
Labor Saving Wrench to Easily Loosen Tire Lug Nuts Without Impact or Compressor Needed
Great for Emergencies or Flat Tires on the Road
1" Drive
Multiplier Ratio: 68:1
Max Torque Output: 5000N/M / 3,700 FT. Lbs.
Heavy Duty Cast Iron Housing and Handle
Rocking Bar and Long Bar Included
Total Length: 12" (Without Socket)
High Impact Blow Mold Storage Case Included
Perfect for Cars, Trucks, Buses, RV's and Other Heavy-Duty Vehicles
3pc Deep Impact 6 Point Sockets: 33mm, 38mm & 41mm
1pc Deep Impact 4 Point Socket: 21mm