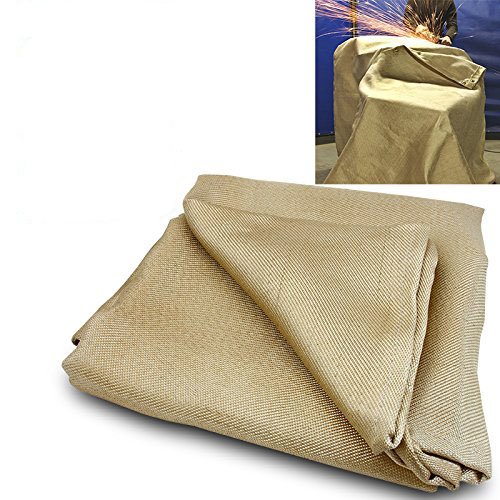 Welding Blanket 4' x 6'
A Welding Blanket 4' x 6' is made from heavyweight, flame-retardant fiberglass providing protection to equipment and work areas from damage from sparks and spatter. High degree rating of 1000 degrees (537C). Reinforced hem and high-quality brass grommets for versatility for various job applications.
Made of Flame Retardant Fiberglass
General Purpose Welding Blanket, 4' x 6'
Provides Thermal Protection from Sparks and Splatter
180z. Heat-Treated Flame-Retardant Fiberglass
Thickness: 0.08"
Brass Grommets Evenly Spaced on Each Side
Working Temperature: 1000F or 537C
Burning Thru Temperature 1400F