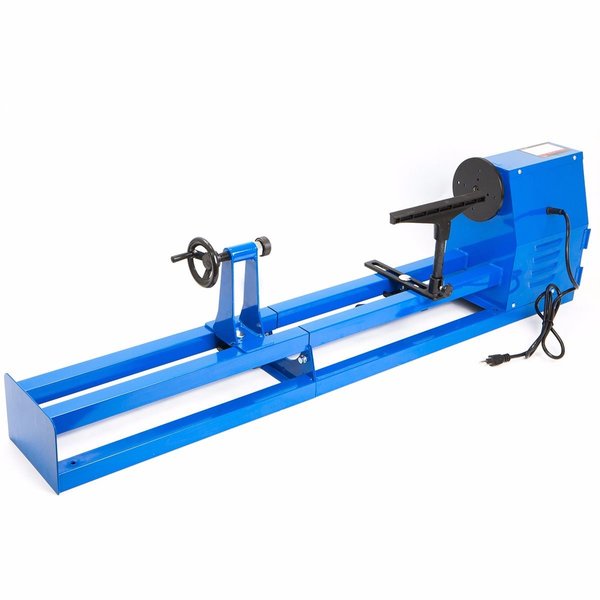 Wood lathe 24-40"
This lathe is a machine tool which spins a block of material (wood) to perform various operations such as cutting, sanding, knurling, drilling, or deformation with tools that are applied to the workpiece to create an object which has symmetry about an axis of rotation.
Woodworking lathes are the oldest variety. An adjustable horizontal metal rail - the tool rest - between the material and the operator accommodates the positioning of shaping tools, which are usually hand-held. With wood, it is common practice to press and slide sandpaper against the still-spinning object after shaping to smooth the surface made with the metal shaping tools.
24" - 40" WOOD LATHE
Specification 120V 60Hz
Swing Over Bed: 14"
Variable Speed Spindle: 1100, 1600, 2300 & 3400rpm
Distance Between Center: 39"