6.5 Heavy Duty Gas Plate Compactor, Walk Behind Tamper Rammer With Water Tank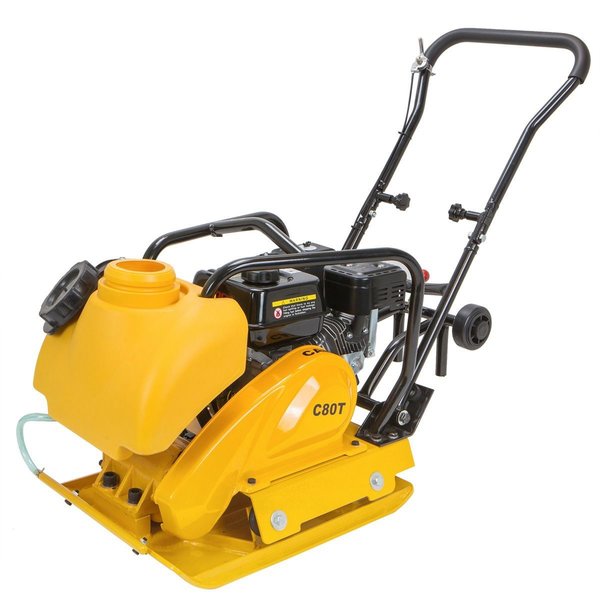 6.5 Heavy Duty Gas Plate Compactor, Walk Behind Tamper Rammer With Water Tank
Gas Vibratory Plate Compactor 6.5 HP with Water Tank and Wheel Kit. Most suitable for compacting narrow confined areas. Ideal for finishing asphalt, sand and sloping surfaces. This model's equipped water tank and sprinkle system will definitely increase the machine's efficiency. The attached wheel kit will make the machine's transportation much easier.
Engine type: Forced Air -Cooled, 4 -Stroke Gasoline Engine
Max power 4.8KW (6.5HP) (3600RPM)
Displacement: 196 MI
Power HP: 6.5
Compacts 12 Depth 1 Gallon Full Tank 10W30
Package weight 190lbs
Effective base area: 25 x 18 Inch (620 x 450 mm)
Vibration Frequency: 6500
Climb ability: 0-20 Degree
Impact force; (4000lb Force)
Compaction area: Max 3229 Ft/ hr.
Compaction depth Max 790 Inch
Wheel kit included
Compactor depth (Soil) (Cn) ; 30
Forward speed (Soil) (M/ Min) : Up To 30
Grade ability: 30%
Package Dimension: 25.6''L x 19.3''W x 27.6'' H Inch